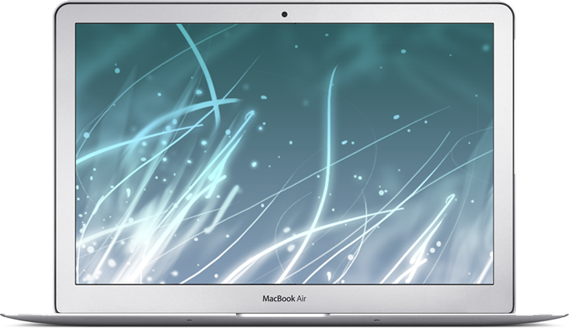 What customers say about us
5 Star Reviews on Facebook
Lifesaver! I approached Edmond convinced my water damaged Macbook needed both a logicboard and keyboard fix. We communicated on Whatsapp where he was fast, patient, and clear with his quote and explanations – never did he overpromise or upsell. In person, Edmond continued to be professional and customer-oriented. It put me at great ease knowing my Macbook was in his reliable hands. True enough, I was rewarded with a bill quicker and smaller than initially expected. Turnaround was quick, as he understood the urgency of my work. I could not be more impressed and thankful for his professional integrity and commitment to giving me a good experience and saving my Mac. Thanks Edmond!
Took my wife and sons old, slow, MacBook Pro to these guys to try and speed them up, as a last resort. They increased the RAM and replaced the hard drive with an SSD- wow they're like new, makes such a difference! A very cost effective way of speeding up an old MAC. We were so happy we took our very old iMac in, increased the RAM, put in an SSD and replaced the screen which had screen burn – again very impressed, and has probably boosted the life of the machine by another 2-3 years, much more cost effective than buying a new iMac!
My 1.5 years old Macbook Pro LCD screen just suddenly stopped functioning. Sent it to QCD Technology and they came back telling me the entire screen is spoilt and would cost about $1000 to change the screen (excluding diagnosis and workmanship). I headed to Mac Plus to confirm it's the malfunctioning of the LCD screen. They ran several tests and found out it was the LCD cable that's not working and not the entire LCD screen, which saved me tons of money! I'm never going back to the so-called Apple Authorised Service Provider anymore.
My Macbook was water damaged. It was restored back to the way it was before I toppled a full glass of water over it. My mac is working well and everything is just as it was. SUPER SATISFIED!
I use my computer extensively for work and online video calls with clients. Which means that I literally cannot really afford to take a few days off for Apple Authorised Service Providers to fix my computer. I brought my computer to the guys and not only did they fix it right on the spot, they informed me that I had installed malware that was probably the cause of all my choppy video issues. It was SUCH a relief. GREAT service and SO much better the Authorised Providers!
I've used Mac Plus's services many times and have never been disappointed. Edmond's professionalism and dedication to his craft is unparalleled. Mac Plus is really the domain expert when it comes to all things Mac. I highly recommend Mac Plus to anyone who is looking for exceptional service.
I came to Mac Plus for data recovery from an external disk drive. Edmond retrieved all the data from the faulty hard disk, recommended storage solutions for me, sourced, and charged a reasonable amount for an external solid-state drive for my storage needs. Thank you and 100/100 recommended 🙂
My Macbook's LCD was cracked. I was sent a message to Mac Plus and received a reply and quotation almost instantly. The repair was very quick – only 1 and a half days, and the price was reasonable. Edmond was more than willing to answer my queries even after the repairs. 10/10 would recommend!
I brought my Macbook Pro for a diagnosis. The issue was resolved at no cost as it was a glitch. Decided to upgrade it with a SSD per Edmond's advice. He was helpful and responsive even late at night. I would definitely recommend Edmond to those who need to repair their Macbooks at reasonable prices.